Fri 24 Feb 2012
Posted by Savannah under addicted to phone sex, addiction, bdsm, blondes, BrattyDomme, domination, Feminization, financial domination, Forced cock sucking, Goddess, humiliation, masturbation control, niteflirt, pantyhose, Pay to view games, phone sex, pig training, princess, small penis humiliation, strapon training, web tease
Comments Off on Thanks for the Valentines!!
You boys are fantastic!!! Thank you for spoiling this Princess on Valentines Day! I got a lot of gifts and gift cards!! I am grateful for everything you buy me!! I have been slammed with sessions and LOVE IT!! Keep the calls coming!!! Lots of Sissy boys HAHAHAHA!! Remember I dont DO sex chat or calls…..DOM ONLY BABY!! Also this is NOT a dating site!!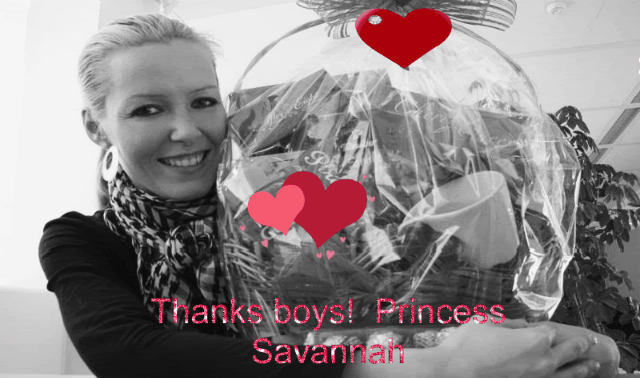 ---
No Responses to " Thanks for the Valentines!! "
Comments: