Thu 3 Feb 2011
Posted by Savannah under addicted to phone sex, addiction, bdsm, blondes, BrattyDomme, domination, Feminization, financial domination, Forced cock sucking, Goddess, humiliation, masturbation control, niteflirt, pantyhose, Pay to view games, phone sex, pig training, princess, small penis humiliation, strapon training, web tease
Comments Off on Psychopath be gone! lol
Visit my Friends!
Want to exchange banner with me?
Copy the code below and paste it into your page and then email me your info!
I'll add you within 48-72 hours.

WOW is it really already March? I am glad because the Spring time weather is beautiful. I got to train with my FAVORITE recruit from Canada!! He was kind enough to send me a wonderful tribute and we went over his upcoming training schedule. Recruit I know you are reading this and you have very little telephone time…. Now that the snow should be melting, human enhancement
your upcoming guard duty will be expected!! NO EXCUSES!! I also hope you have looked for your new fatigues! 🙂 It is always a pleasure to train with my recruit and listen to him as he marches around in his high heels!! Hopefully we will be able to talk real soon!!
Dream4u~ Has hit a new record with fun calls. Dreamy travels for a living and always calls me from his hotel and switches on his cam for total action. I have to admit it is the crazy stuff he does that makes me die laughing!! Forced eating has never been so much fun!!! LOL
Thanks for all the early St. Patricks Day goodies!! You boys really know how to spoil a Princess!!! So far I have gotten lovely homemade soap from my Irish sissy, A beautiful collection of crystal was sent fom Bill from Waterford (Ireland). A set of Irish linen from Paulw and three gift cards from Engilbeebee.
I love getting presents and you guys are the best!! I will be available for training starting today March 2nd and working right through till March 8th. I am available daytimes starting early morning EST. If you need a special time, please message me!
Here are some photos of me from Valentines Day with my goodies!!! THANK YOU mystery man!! you made my holiday soooo much better!!
To all of my good boys…hello!!! You boys have been keeping me hopping busy!!! wow you are the best!! I thought I would show those of you who are new what LOSERS DO….. Some really fugly, visit web
nasty, healing dickless piece of shit sent this long ass, psychotherapist
cut, copy and paste PATHETIC email to my catch all accounts…(easy to sort out the losers/timewasters) Guess what loser? I NEVER read YOUR KIND OF BULLSHIT!! Have you heard of the word PANHANDLER??? BROKE ASS?? THATS YOU!!! Me and about four other Doms were laughing our asses off at how LAME and STUPID this email was!! The sack of shit finds my website with my phone info PLASTERED all over and then thinks I will go out on a date with his nasty ass?? LMAOOOOOOOO!!! FEEL FREE TO SPAM THIS NASTY FUCK WITH *FANMAIL* you will all laugh your ass off at his faggot email address and his wannabe Sub BULLSHIT!!
On Tue, 2/1/11, Look Tothesky wrote:
From: Look Tothesky
Subject: Fanmail/Questions
To: princepessasavannah@yahoo.com
Date: Tuesday, February 1, 2011, 3:40 AM
Hi, sexy princess Savannah! You are amazing!
I´ve just discovered you and after reading your blog and looking at your pics, i just have to tell you a little bit about my fantasies. To hear what you think! And maybe even giving you some new inspiration! I´ve always been into femdom and humiliation fetishes. And i would do ANYTHING to have a bratty princess girlfriend like you! Thats always been my secret dream – to be a slave for a really sadistic and sexy, cruel and bitchy princess and fulfuilling her every wish! And letting her punish and torture me if i fail to do so. If i saw you out on the street, i would probably turn around automatically in total admiration and start to follow you just to stare at your perfect ass…And just secretly wish you would sit right on my face and fart! Just thinking something like: "She could definitely use my ugly face to sit on anytime she want…! My face would only be good enough to be her seat! What a princess!!!", when i walked away and being more turned on than ever before…
Mostly, i have always been extremely turned on by the thought of women walking on me. Every time i saw a girl in high heels, i always used to wish she would walk right over me with her sharp stiletto heels to make me suffer and leave heelprints all over my chest. I loved the thought of being tortured and i loved sexy girls who had the "weapons" on her naturally to torture me with…Girls with high heels (to walk on me with!) Girls with long sharp fingernails (to scratch me with!) Growing up, i always dreamed of meeting a sadistic girl who would enjoy torturing me as much as i knew i would love being tortured.
Even as a teen, i remember dreaming about being a carpet in the ladies lockerroom – just lying on my back on the cold hard tile floor with my armes streached out, totally motionless and faschinated and just looking up while all kinds of sexy women in all ages wearing thongs and push up bras casually walk all over my skinny body like i didn´t even exist or just was a part of the floor, or the dirt under their feet! Or sitting on me while they just chat and ignore me completely. I ALWAYS used to dream about this, and i still do too! Even before i knew anything at all about the fetish/bdsm-scene. But ivé always been faschinated by dominant & bitchy girls and thought they are so sexy.
Nothing would be more exiting than just lying on my back on the floor while you slowly and sensually walk all over every inch of my body…Treating me just like the rug i´ve always wanted to be! Or being your human bathroom mat: lying patiently on my back below the bathtub on the cold hard tile floor while you take a long and nice, hot foam bath…And then, when you eventually decide to get out of the tub, you could stand right on my hairy chest instead so your feet never had to touch the cold hard floor…And then just proceed to walk barefoot all over my, by then cold body whilst drying yourself, making me all warm again in the process! I can just imagine the pure bliss of just lying there…letting you walk all over every inch of my male body and stand barefoot on my hairy chest while putting on your make up or pampering yourself in sexy, luxury lingerie…Using me as a big soft bearskin rug so you wont have to walk on the cold hard floor! Walking slowly and sensually back and forth on my body, barefoot, and standing on my chest while tickling my nose with the other one to tease me, or wrighting your name with your toe on my chest, smiling and asking me how it feels to be walked on and used as the floor…Maybe wearing sexy pink marabou trim slippers and matching pink nightgown – dressed really luxury, expensive and feminine while walking on me…Being that totally submissive to a sexy girl and literally letting her walk all over me and use my body as a rug…Nothing would be more exiting to me! You could use me as your bathroom mat every morning and stand on my hairy chest in just a thong and bra while putting on your make up so your feet never have to touch the cold hard floor…And to me, the more bitchy and sadistic a girl is, the better! You could scratch me, slap me, sit on my face and do anything you wanted to…And i would love every minute of it! It would also be a dream to let you shop with my money and buying ANYTHING you want while you just let me follow you a few steps behind to carry your bags…Letting you drain my wallet dry while just ignoring my existance and then having me carry all your bags to your door so you wont have to carry a thing yourself…Not even thanking me, just giving me a slap instead and telling me you will contact me when you want to go shopping again and then just slamming the door right in my face! (Or even sexier making me lie down at your door so you can wipe your feet on me just like a doormat before going inside!) I´ve always wanted to experience a really bitchy girl who treats me just as her personal slave…A bratty, sadistic and cruel princess who would enjoy letting me be a perfect gentleman and open her doors, carry her bags while she just treats me like dirt in return and wipes her feet on me! Scratching me with her long sharp fingernails, slapping my face, spitting in my face, mocking me and laughing at me and calling me a loser…I just never thought really cruel and sexy girls like that EXISTED! Although a lover of many other fetishes, i think i would love to be walked on the most…(Or of course having my face sat on by a beauty like you!) And if i was your loser boyfriend, i would definitely treat you just like the princess you deserve to be treated as every day! Carry your bags, open your doors and be a true & humle gentleman at all times…And if there was mud on the ground, i would anyday throw myself down on my back right on top of it, just so you wouldnt have to get your feet dirty and could walk all over me instead! (Never thought about getting a boyfriend like that?! Lol) I also cant think of anything more exiting and sexy then just given the chance to sniff one of your buttfloss thongs after you´ve wore it for a day – just sniffing that thin peace of fabric youve had between your butcheeks…So sexy and intimite…(Thats also been a fantasy/fetish ive always had, every time i see a sexy girl in thong…Lol.) Must smell like heaven, im sure!
How would you treat a guy like me if i was your boyfriend? What would you use me for? I would love to to hear your views on really submissive guys like me, who just wants to serve sadistic and bratty girls like you and be your slave! Treating you just like the princesses you deserve to be treated as. While you just treat me like the dirt under your feet in return and walk all over me!
Submissively,
John
Of course I DONT EVER read these kinds of loser emails so I send him the auto LOSER response……….
Date: Tue, 1 Feb 2011 06:52:20 -0800
From: princepessasavannah@yahoo.com
Subject: Re: Fanmail/Questions
To: looktothesky2010@hotmail.com
Due to the high volume of emails I get, your email was glanced and deleted. I do NO FREE WORK. You can CALL and tell me all about your fantasies, nice try.
So if you read his bullshit…. he is looking for free training, he worships bratty Dommes, he wants free sessions and wants to date you (YAWN) what he would get is my boyfriends cock down his throat LMAO!!
Here is what faggot pusshead wrote back (yawn)
RE: Fanmail/QuestionsWednesday, February 2, 2011 2:26 AMFrom: "Look Tothesky" Add sender to ContactsTo: "Princess Savannah MysticSensations" Then your not into bdsm at all in real life – its just a way for you to make money. There is a word for women like you, but i wont use it.
Ill remember that and never visit your fake ass page again. And you can trust that ill never contact you again, dont worry. Your just a piece of shit. Goodbye.
——————————————————————————–
Of course I sent him some sunshine mail Princess style and then blocked his faggot ass. What a Psychopath!! Obviously a lonely, ugly loser who has the worlds dumbest email address…how gay can you get?? anyways feel free to write this honeybun and send him some of your own fanmail 🙂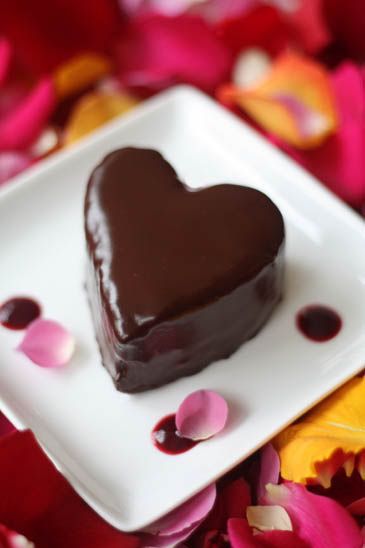 I have already started getting Valentines Day gifts! I almost forgot about the day!! To my special shy one……… THANK YOU for the gift cards….you know who you are and you know how much that means to your Princess…you are fantastic!!!
Recruit *A* you are LONG OVERDUE for your call to duty!!!! I expect that package I sent you to be well read and ready to answer questions!!! 🙂 I know you are the busiest man on the planet and know you will be around soon!
Heelboy…… LOVE the new shoes and the Roses were rockin!!! I WILL post photos after Valentines is over for everyone to see!!! I will be working this weekend so catch me on Niteflirt or if you have my messanger and need to be *quiet* let me know 🙂 Keep those AMAZING GIFTS COMING!!!
---
No Responses to " Psychopath be gone! lol "
Comments: